BIG BANG BUBBLE OPTIONS
From Festivals to Private Parties, Absolute Science has Everything You Need!
Bubble Stations is one of the largest Mobile Bubble Outdoor Programs in the United States. Our hand-made bubble solution makes bubbles not only bigger, but longer lasting! With hundreds of wands of different shapes and sizes from all over the world, our program is designed for social distancing and safety, allowing your patrons a wonderful hands-on experience that brings out the child in all of us!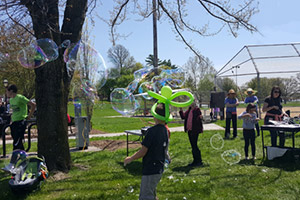 Big Bang Bubble Show (indoor only): Each 45 minute show is packed with bubble amazement as we demonstrate a variety of tricks and bubble feats, as well as talk about the science behind the bubbles.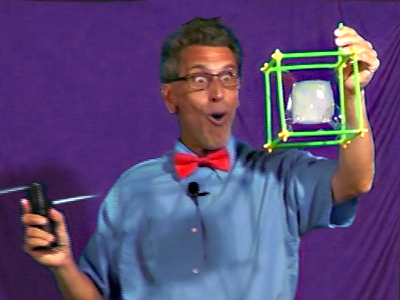 Professor Bubbles: Our highly trained bubbleologists will host your outdoor event using our special string wands to produce hundreds of bubbles, under any wind condition. It's a wonderful visual experience and you decide whether the children run after the bubbles or just watch along a safety perimeter when social distancing is important.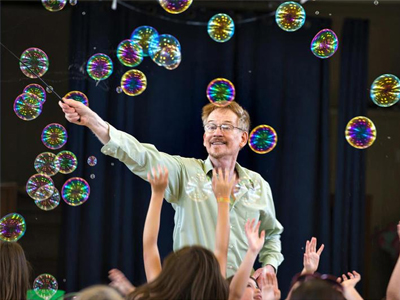 Bubble Wagons: These mobile bubble stations are perfect for our Bubbleoligists to stroll down neighborhoods, main streets and parades. Each wagon is full loaded with PA Systems, wands from around the world and perfect when you need the entertainment to to be mobile, visual, and socially distanced.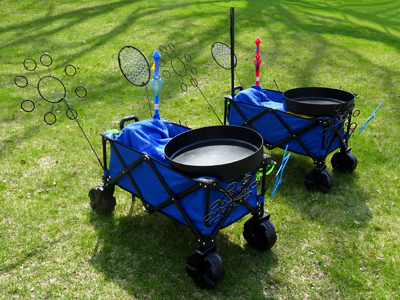 Bubble Workshops: Students will be tutored by one of out top bubble professors learning about the science of the bubble, how to make their own bubble wands, bubble solution and learn some of the cool tricks we do in our Big Bang Bubble Shows. Taught with lab fees for the children to take home the props or no lab fees and the props stay with us, but we will let them know what to use at home to make their own props.